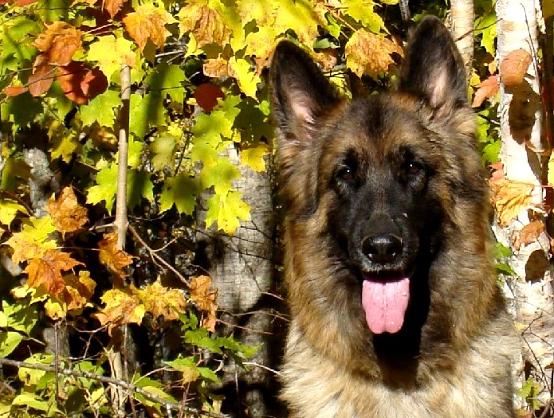 SMARTIE
BLCISS Aldercrest's Miss Smartie Pants RA CGN PCD TT SJATD OFA
DOB March 6 2009
Smartie is a very nice moving dog with incredible angles and topline. Smartie has incredible dark pigment and beautiful dark eyes. If she was not coated I am sure she would give the show ring an eyeful.
However, because she is coated, Smartie is going to have to strut her stuff in the working rings and is already proving that she is more than capable of living up to her name. Having already obtained her CGN, RN ( with a High in Class ) and PCD at the age of 1 year, she is aiming high for her future. 2011 proved to be another good year for this beauty - she now has her Rally Advanced title.
Keep an eye out for updates on how this girl is progressing.
Thank you Colleen for entrusting me with such a nice dog! I am positive she will be a huge asset to VeGrenan Kennels.