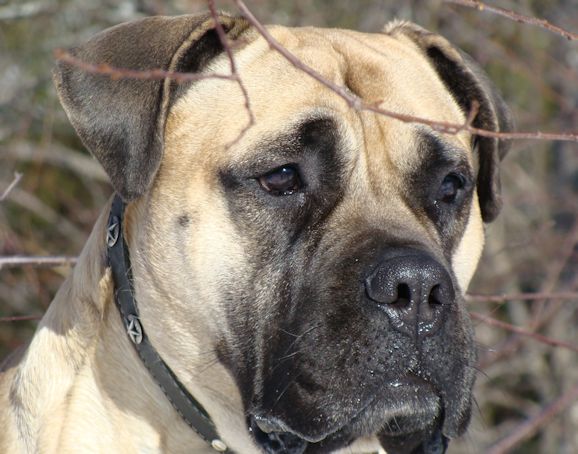 Lady Olivia
Ch. Lady Olivia CGN RN CD OFA h/e
#3 Bullmastiff in NB 2012
DOB April 6 2008
OFA Hips - Good
OFA Elbows - Normal
Olivia has such nice clean color and dark pigment, a true fawn. Her eyes are a very dark and her mask is well defined. She has very clean movement both coming and going. This girl has nice angulation and good rear drive which is often lacking in some bullies. She has a good bite, excellent tight feet, proper tail set and a strong topline. She has matured into a wonderful dog and I look forward to her furture.
This girl is all I could ever want in a bullie. She is a true canine friend and has excellent work ethic. She is always ready to go do anything I ask of her at moment's notice. She plays hard, works hard and loves to cuddle.
I am so happy with what this girl has accomplished so far in her career. Olivia obtained her Championship, her PCD with little difficulty. First time in the Rally Novice ring she took second in class with a 98 and the next day went High in Class with a 99. Olivia got her third leg in a row at the KOC Trials with a third High in Class out of a huge class of 13 dogs. She earned her CD by going back to back qualifying scores at the 2011 Moncton Show this fall. Watch for updates on what her future may hold.