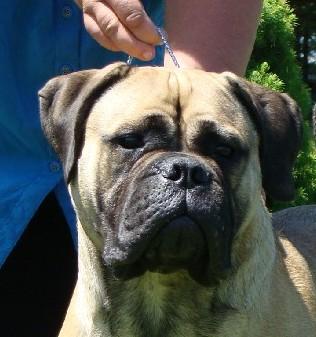 Ezmiralda
Multi BOB Ch.VeGrenan's Lady
Ezmiralda (Now living at MorDawn kennels)
DOB May 24 2011
Ezmiralda is a sweet girl that will always have a special place in my heart. She is very curious and yet always has a serious look on her face. Ez never seems to be in a hurry and pretty well has one speed. She does however get excited when she receives a new bone to chew on. She is often found hanging out in her crate even when the door is open.
I love the head piece on this girl and cannot wait to see her when she is mature. Ez has fantastic dark eyes, dark pigment and a perfect ear set. She does have some discoloration on her chest but I think with the over all package she presents, that is not something I will concerned about.
Ezmiralda is not as excited about the show/working ring as I am but I hope she will change her mind.